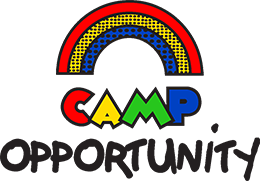 Support Us
Transform the life of a child with a tax-deductible donation.
To give the gift of camp to 65 kids every summer,
WE NEED YOUR HELP.
Camp Opportunity is free to campers; all expenses paid. This is made possible through grants, fundraising events, an all-volunteer staff, and the generosity of individuals like you.
donate today
How to Support Camp Opp
There is more than one way to help.